We renovated our rental apartment in Italy, and I swear we're not crazy.
After about two years of looking for a place to purchase, my husband and I decided to rent. The whole process of potentially buying a home in Italy was a colorful one that I will leave for another post. Instead, in this post, I'll describe the colorful process of renovating a rental in this country.
Why do you ask would anyone in their right mind renovate a rental apartment?
That is a question I asked myself time and time again as I peeled off 5 layers of wallpaper. But the answer basically boils down to a long rental contract and financial incentives.
Unlike the States, most rental contracts in Italy last 8 years. During those 8 years, the terms of the contract remain intact, and your landlord can only increase your rent by the governmental established rental inflation rate, which over the past few years has been practically nothing. During those 8 years, you can get out of your rental contract basically by giving notice, but the owner can only take possession for a few very limited reasons. (You can also read my posts on the types of rental contracts in Italy.)
So basically we knew we could keep the place for the next few years at the price we agreed upon.
Next, the financial terms made sense.
1. We negotiated a good price for the place. This is something I frequently forget about coming from the States, but a lot of things are negotiable here in Italy, including rent.
2. The Italian government is also offering several tax incentives to do certain types of renovation work within a home. Unless the government extends this credit, you would just have to do the work by December 31, 2018 (and obviously be a person that pays taxes in Italy).
Those incentives are currently set at 50% of a maximum sum of €96,000. The amount would then be reimbursed over a ten year period. So assuming you did €96,000 of qualifying renovations, each year for the next ten years you would receive a tax credit of €4,800. Which isn't bad at all right?!?!?
What a lot of people (even Italians) didn't know is that you don't have to be the owner of the property to qualify and that even renters apply. You can get more information on what qualifies and what doesn't directly from the Italian tax office by clicking on the following link.
3. There is also a separate tax incentive of 50% back on a sum up to €10,000 for purchasing furniture (like wardrobes, tables, chairs, sofas…) and/or high-efficiency appliances while also doing qualifying renovations on a home. You can find the full details on that here.
-------
All that said, we had a very precise idea of what we wanted in our new home. I wanted an older/historic building with lots of original features, plus enough room that family and friends could come over for dinner or stay the night. My husband wanted it to be in a convenient for work and on a quiet street with limited car traffic. So when we saw the ad for this apartment on idealista we rushed to make an appointment.
The day I went to see the apartment, it was a rainy and overcast. The apartment had no electricity, but even without 'light' I could tell the place needed work but had lots of potential. The hubby and I decided that we would paint the walls, and install air-conditioning. Everything else was obviously not perfect but seemingly acceptable.
Guys, I will always remember the day we walked into the place for the first time with keys in our hands after signing the contract. I wanted to cry. All I could think was "What in the world had we gotten ourselves into?!?".
The floor tiles in the bathroom and kitchen were cracked and coming unattached from the ground. The bathroom that I thought was all white, and could be bleached was instead a hodgepodge of several materials. At some point in time someone had glued cork to the bathroom walls and then painted the cork white. Either they used the wrong glue or with time the humidity of the bathroom meant that in a few places it was coming undone.
The bathroom tiles, that seemed white the day I saw the place, were originally some other color. The paint job was so bad, that I could see the individual strokes that had been made. The electrical work that the owner had assured us was up to code, had probably not been touched since the 1960's. Some of the shutters did not open or close.
And the list goes on...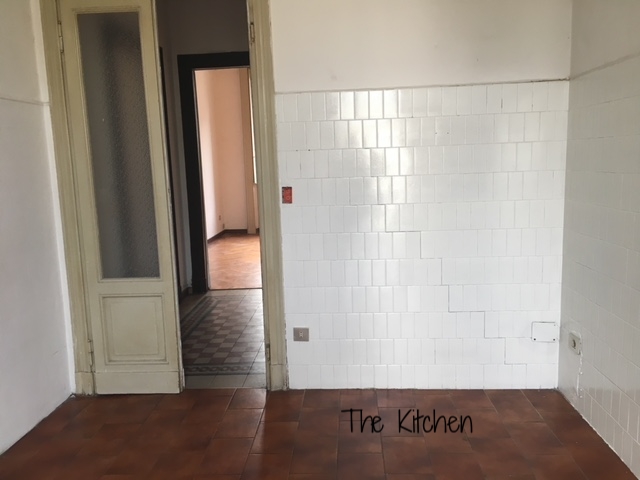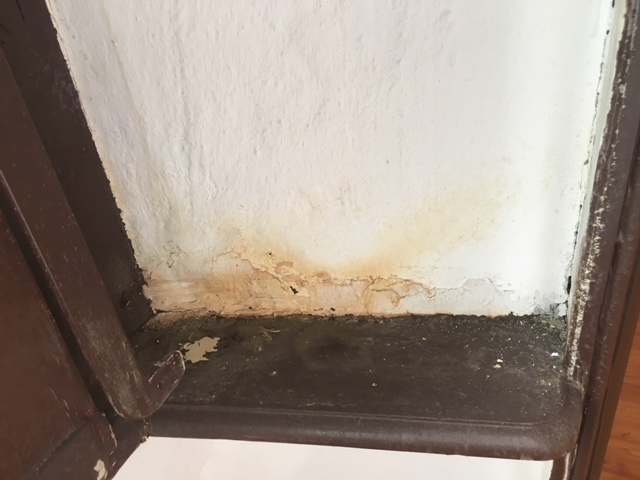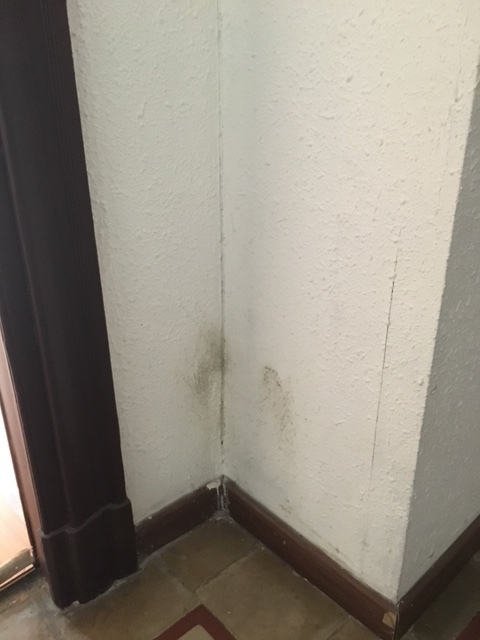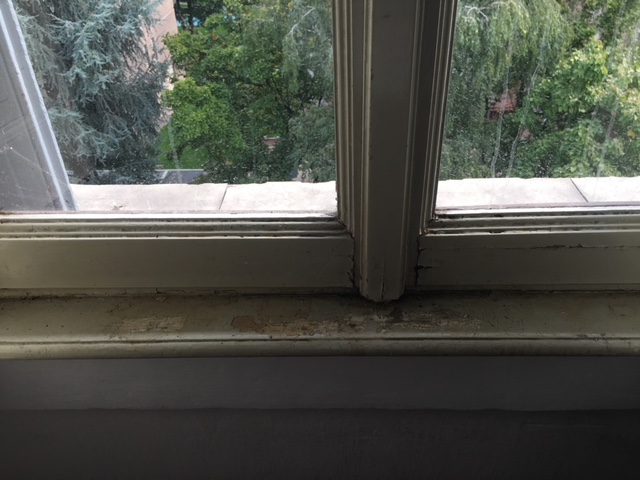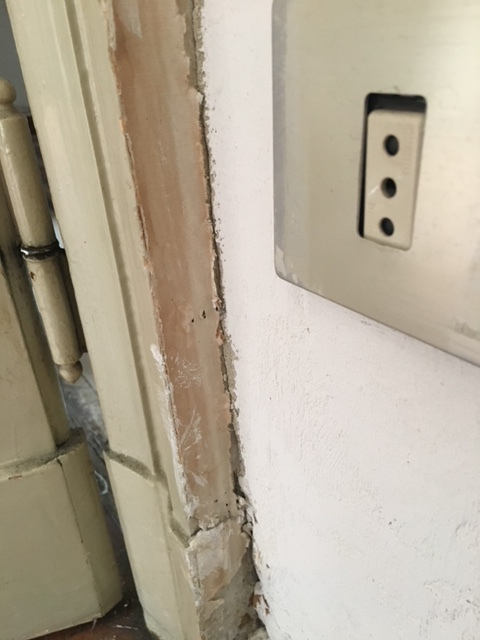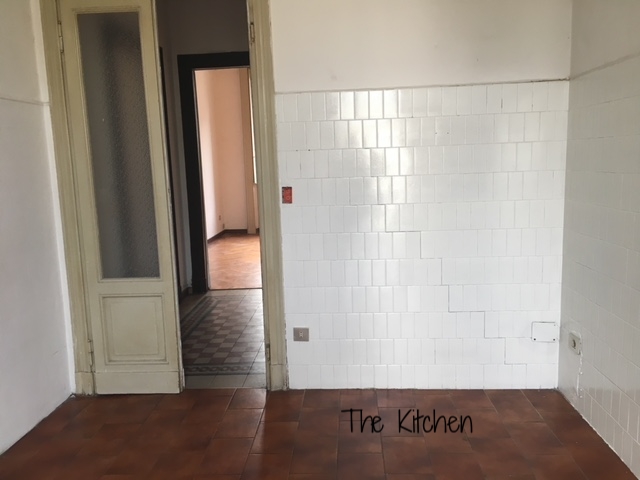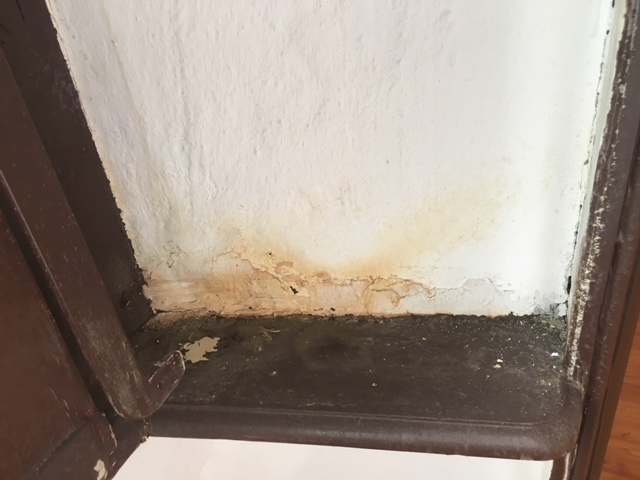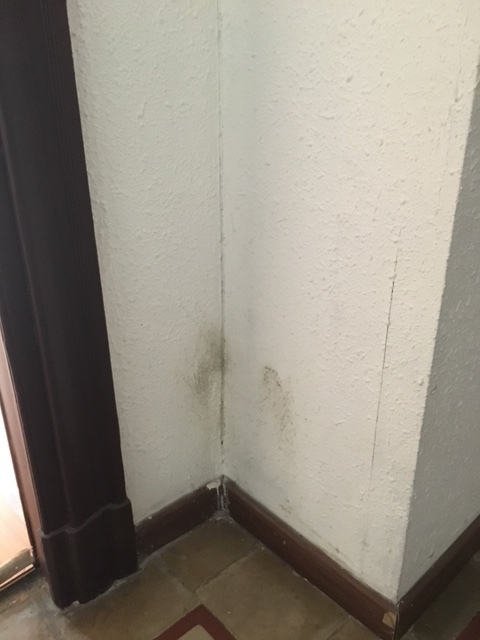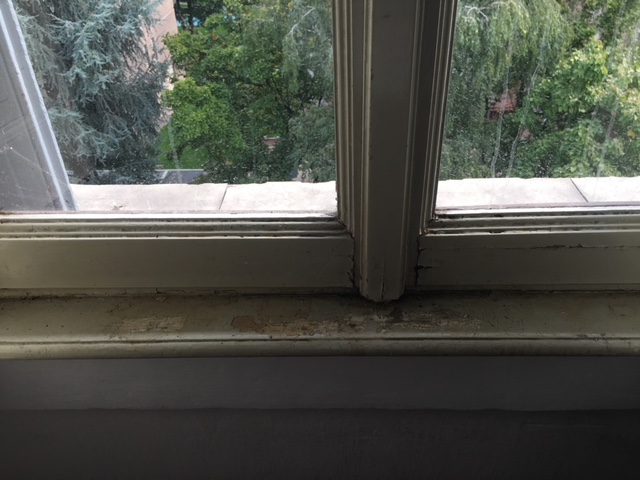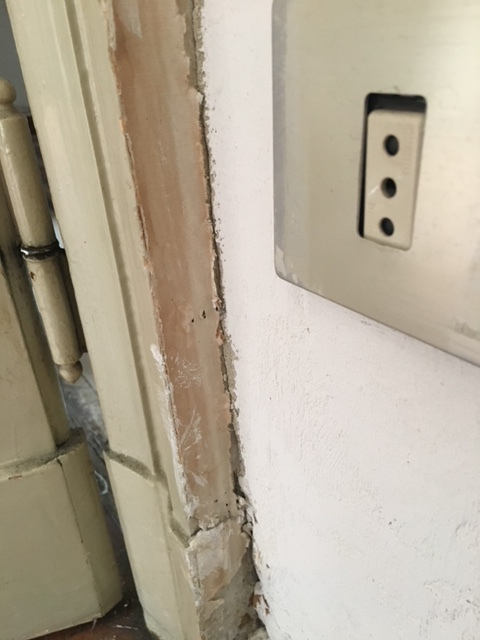 And that is when I learned that standard Italian rental contracts not only have a time period where you can present problems with the place, but the renter also has the option to no longer rent the apartment in the face of these issues.
We seriously considered not moving in.
To be completely honest, I'm not sure why we didn't just give them back the keys. But we stuck it out. We rolled up our sleeves and did some of the manual labor. Ok, actually Diego did most of that since I am you know, preggos. But I provided lots of moral support.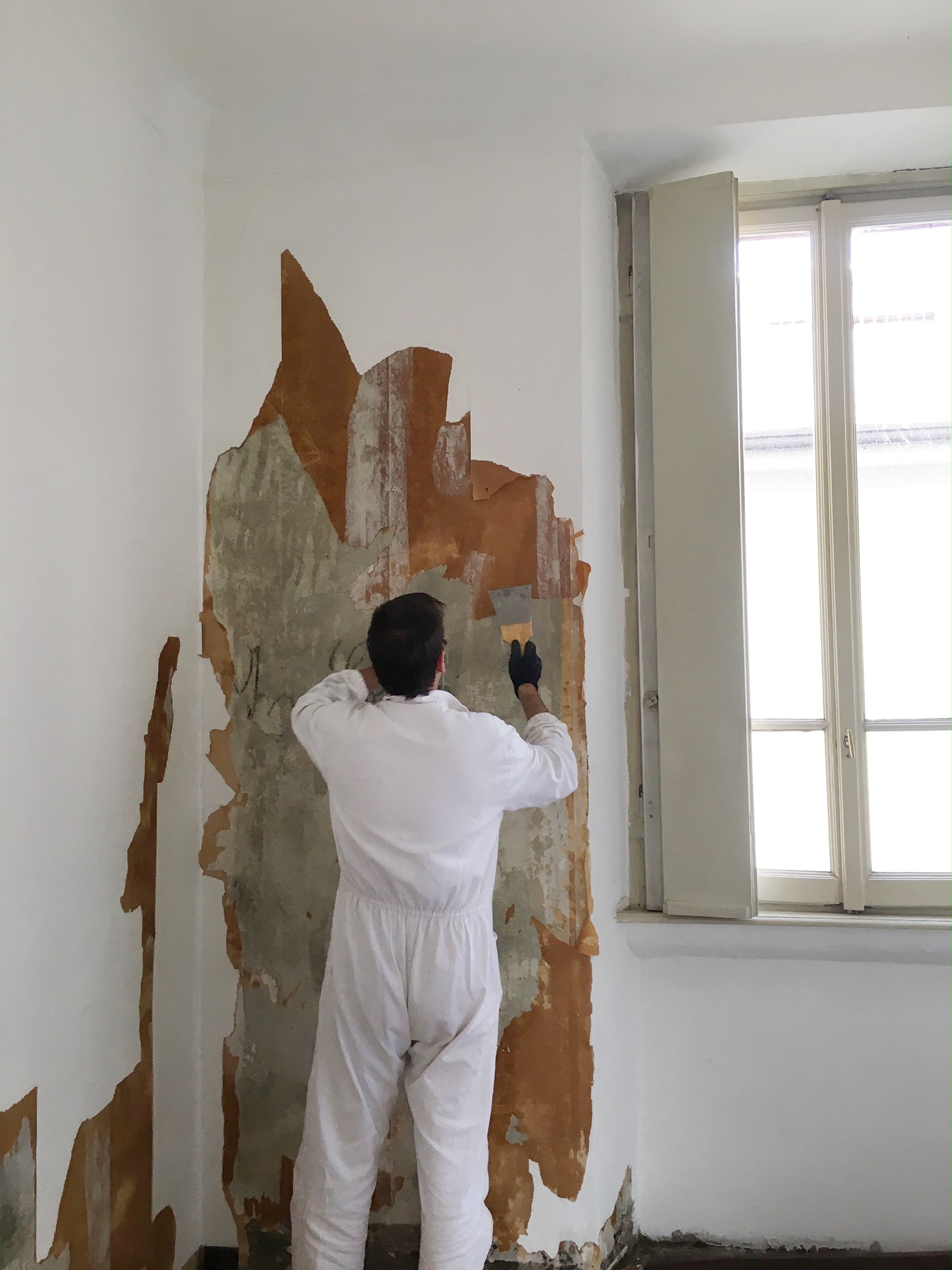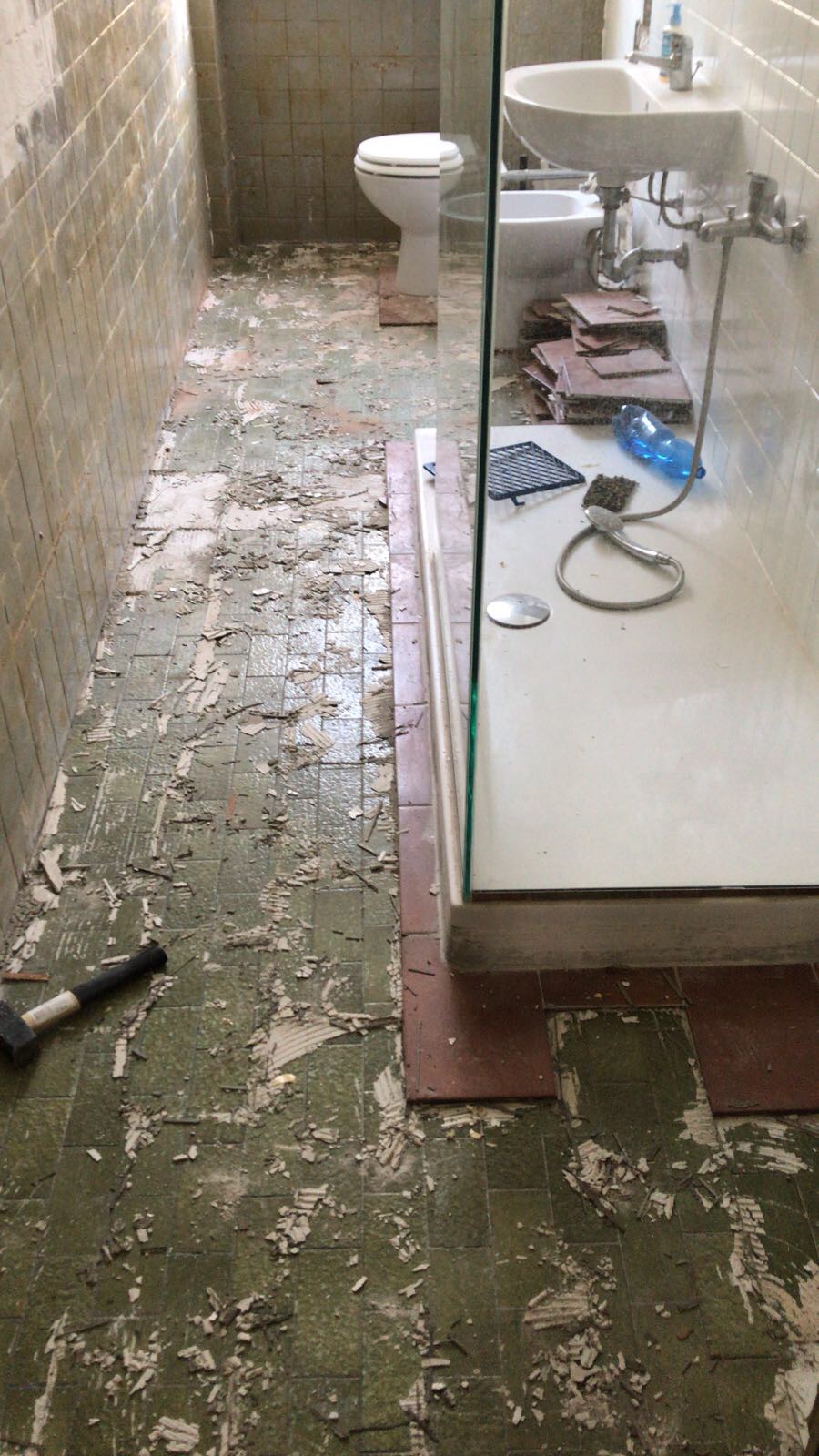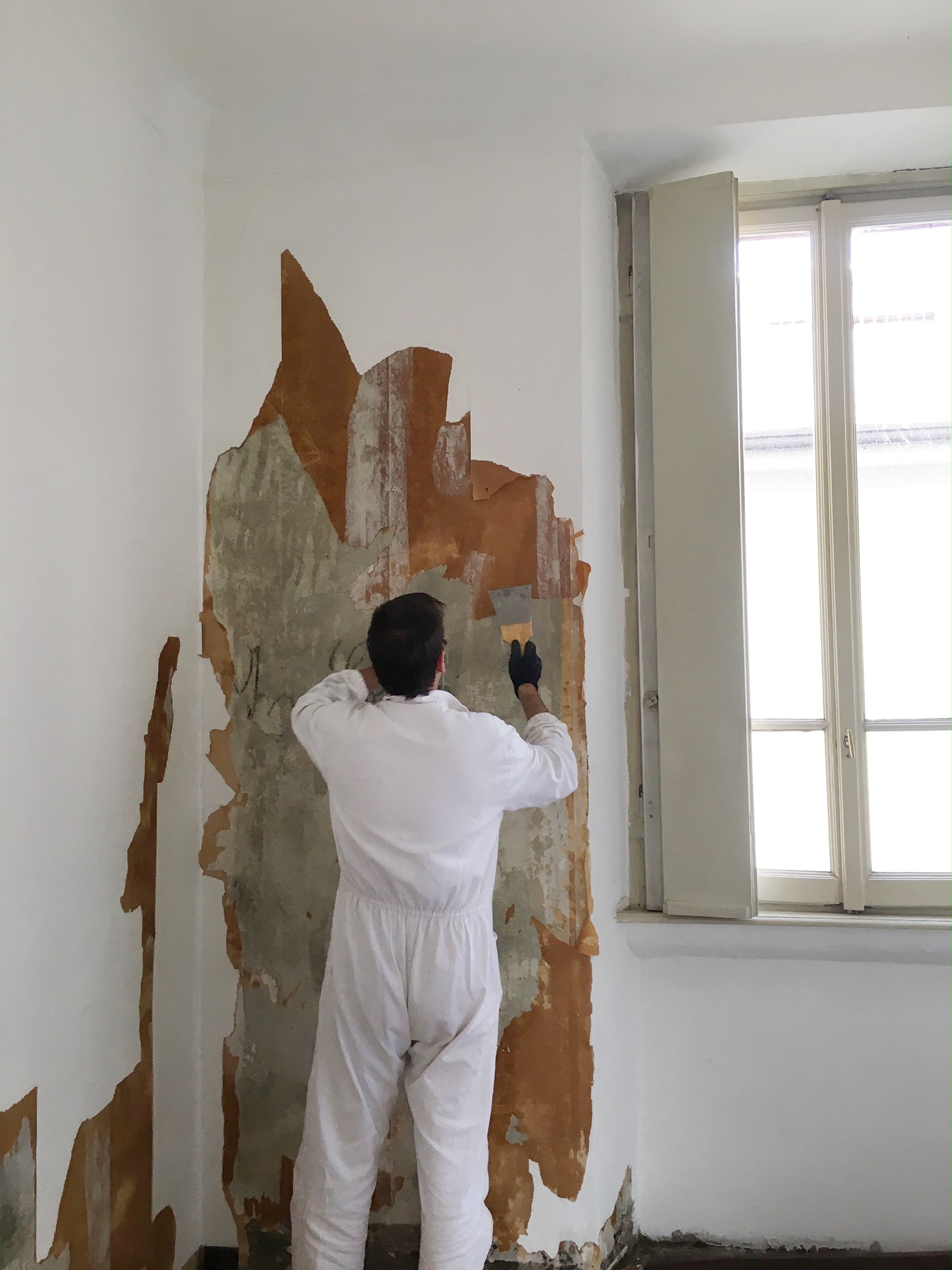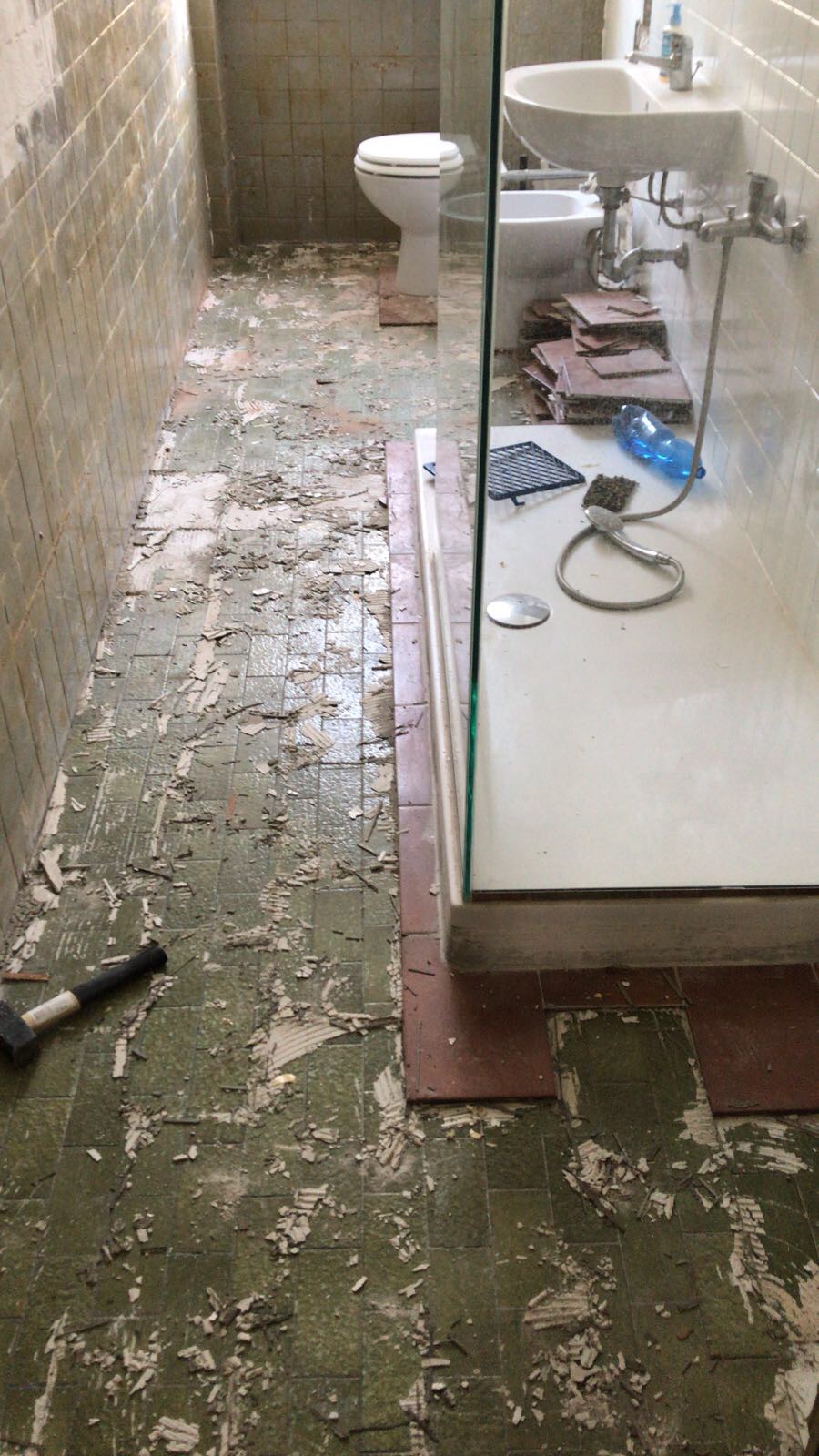 With the help of a contractor, we ended up redoing the bathroom and the kitchen on top of adding air-conditioning. Oh and we did find one awesome surprise. Diego realized that the living room had original flooring under the cheap laminate and a thin layer of cement.
All this to say that after much ado, we are now really happy with the place we call home.
We're still in the process of furnishing the place, so you'll have to wait for another post for those pictures. In the meantime,
What do you think? Would you ever consider renovating a rental? Or do you still think we're crazy? Looking forward to hearing your thoughts in the comment box below.